USB Rechargeable LED Headlamp
Secured and trusted checkout with:
🔧USB Rechargeable LED Headlight💡
MOTION DETECTOR SWITCH

FEATURES
💡Wide Angle Illumination: Powered by COB LED technology, it delivers 350 Lumens in high setting for maximum illumination. You get to see the world as you would normally in broad daylight. The wide viewing angle allows for all kinds of situation, ensuring you get the best light coverage in dark areas with impeccable flood light.
💡Wave Sensor: Easily control the lights by waving your hand around the sensor. Just wave across the sensor and it turns ON/OFF - in an instant. This will eliminate the need to constantly adjust your headlamp to illuminate specific areas, allowing you to work effectively.
💡Side Beam: LED delivers powerful light coverage up to 100m in distance. The side beam feature is perfect when you are around people, you won't blind everyone in your path.

💡Rechargeable via USB:  Charge with lighting speed via USB connection. A full charge takes only 90 minutes and lasts for 8 hours on low mode and 3 hours on high mode.

💡Adjustable Headband: Extremely adjustable to fit on any helmet, hard hat and all head sizes, including kids head. Plus, it's super comfortable to wear - since it weighs no more than 100 grams.
SPECIFICATIONS
230° Wide Angle LED Beam

Wave Sensor

Max Output 350 Lumens

Brightness Control

Adjustable Headband

Rechargeable via USB

3 Hours On High, 8 Hours On Low

IPX6 Waterproof
🔧USB Rechargeable LED Headlight💡
TOGGLE SWITCH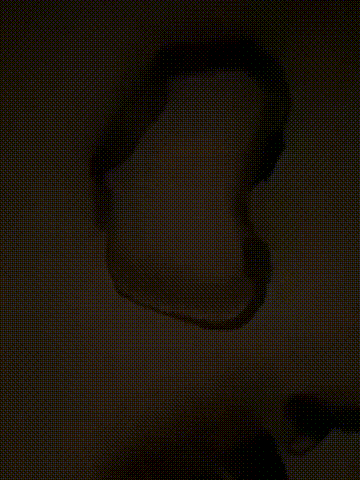 FEATURES
💡Ridiculously Handy Work Light: Great for joggers, cyclists, camping, fishing - if you're someone who's ever out and about at night you need the high beam work light.

💡Super-bright LED: Really illuminates the room in front of you, leaving your hands free to continue working.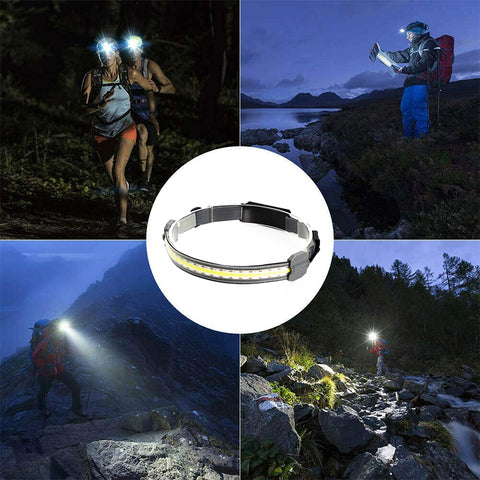 💡Wide Angle Floodlight Effect: No need to strain your neck or move your head to move your headlight. Full floodlight effect.
💡Recharge With USB: No need to waste time or money buying extra batteries! Our LED headlight has a built-in lithium-ion battery that you can charge with a USB cable.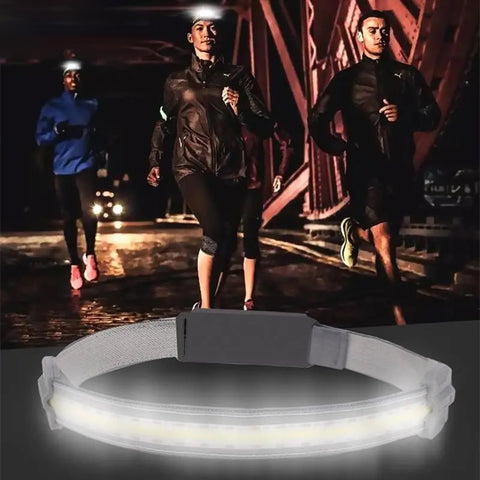 💡 Amazingly Light & Comfortable: With a weight of 65 grams you will actually forget it.
💡3 Modes Plus Front And Back Lighting: 3 modes - high power, energy saving and emergency signal.
SPECIFICATIONS
PACKAGE INCLUDED
1* USB Rechargeable Headlight